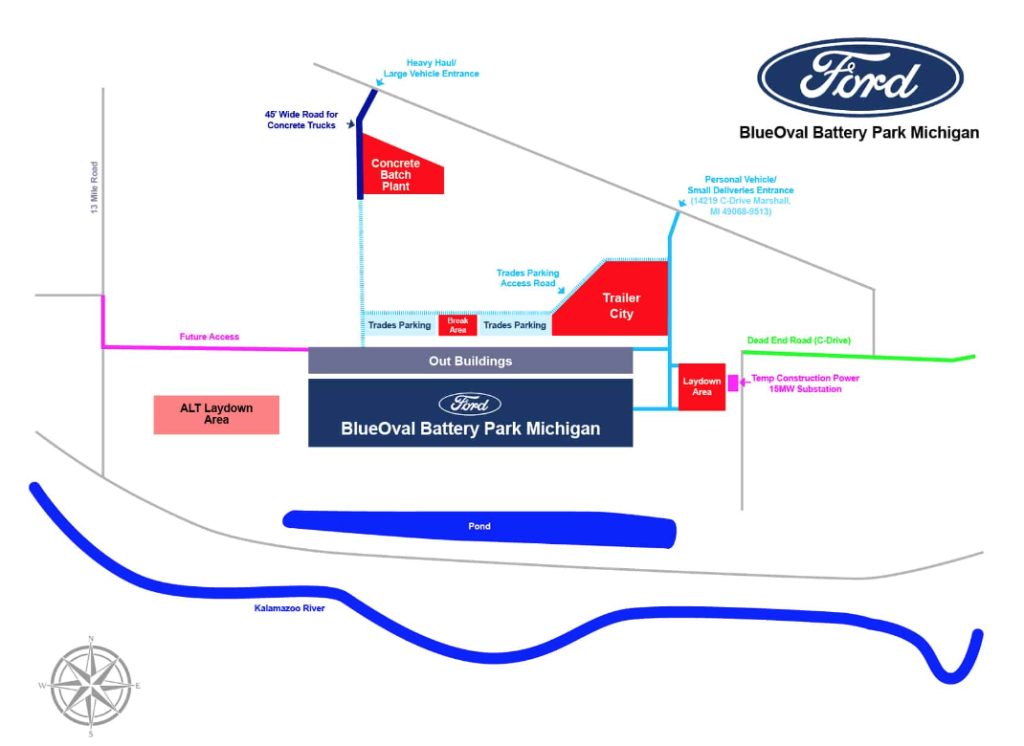 First Aired June 24, 2023
In this month's Calhoun County Board of Commissioners update, Vice-Chair Steve Frisbie offers some county perspective on petitions filed – and rejected – in Marshall regarding zoning for the Ford BlueOval Battery Park project.
Frisbie also offers advice on how residents can productively address the Calhoun County Board of Commissioners when they have input to offer.
Episode Resources
Calhoun County website
Calhoun County Road Department website
Calhoun County weekly roadwork list and map
Calhoun County Board of Commissioners website
BlueOval Battery Park Michigan website
Ford Careers website
Marshall, Michigan website
Marshall Township,  Michigan website
Ford Motor Company press release about BlueOval Battery Park Michigan
Choose Marshall-MAEDA website
CATL website
PA 425 Conditional Land Use Transfer Explained
Other battery plant and Community Matters episodes
ABOUT COMMUNITY MATTERS
Former WBCK Morning Show host Richard Piet (2014-2017) returns to host Community Matters, an interview program focused on community leaders and newsmakers in and around Battle Creek. Community Matters is heard Saturdays, 8-8:30 AM Eastern on WBCK-FM (95.3) and anytime at battlecreekpodcast.com.
Community Matters is sponsored by Lakeview Ford Lincoln and a production of Livemic Communications.