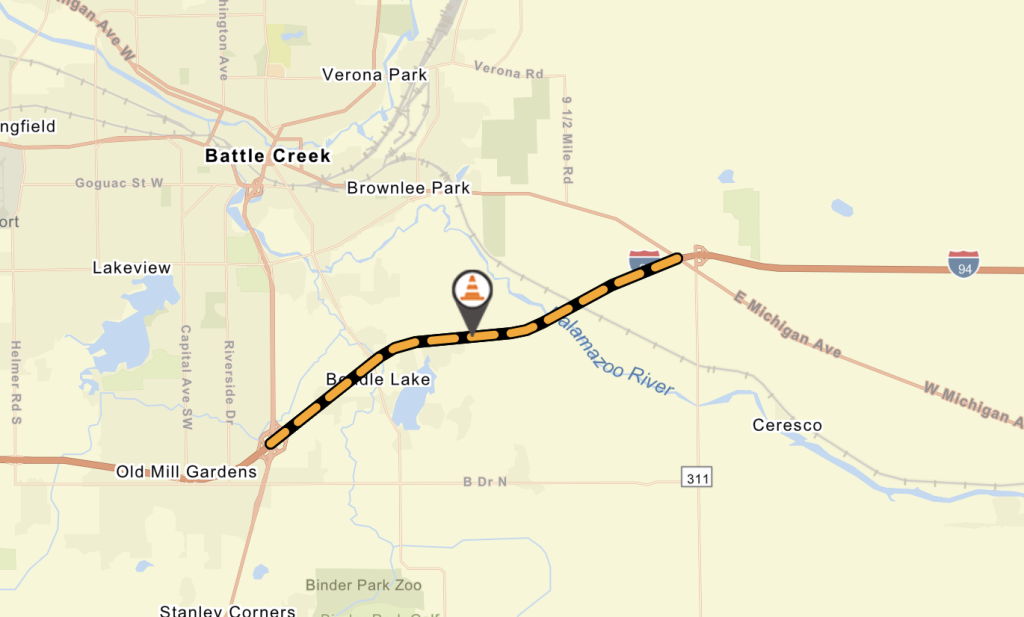 First Aired April 1, 2023
As MDOT spokesman Nick Schirripa jokes, Michigan's spring flower – the orange construction barrel – has started to "bloom" in Calhoun County. Specifically, construction has begun on I-94 between Helmer and 17 1/2 Mile Roads, where repaving and bridge repairs are the focus.
Episode Resources
Mi-Drive construction interactive map
MDOT construction info – I-94 Calhoun County
ABOUT COMMUNITY MATTERS
Former WBCK Morning Show host Richard Piet (2014-2017) returns to host Community Matters, an interview program focused on community leaders and newsmakers in and around Battle Creek. Community Matters is heard Saturdays, 8-8:30 AM Eastern on WBCK-FM (95.3) and anytime at battlecreekpodcast.com.
Community Matters is sponsored by Lakeview Ford Lincoln.
Battlecreekpodcast.com and The Richard Piet Show are Livemic Communications podcasts. Livemic Communications helps businesses, organizations and entrepreneurs create customized, purposeful podcast content.